Cary's Garage:

Small group training sessions are $30 per session   
One-on-one training sessions are $60 each ($5 discount offered for PQ residents)

(discount offered for purchase of 10 or more one-on-one sessions) 
Private, personal training studio with a variety of equipment to reach your fitness goals. No membership fees. Strength training is combined with cardio, core work, flexibility and balance work to help you improve in all areas of fitness and health. Sessions always include the on-going discussion of healthy eating habits and nutrition tips.
Train by yourself or bring a friend, or two! Working out with others increases your accountability and lowers the cost.  No gym membership is required, towels and water bottles are provided, and the equipment is cleaned daily.  It's effective, varied and never boring!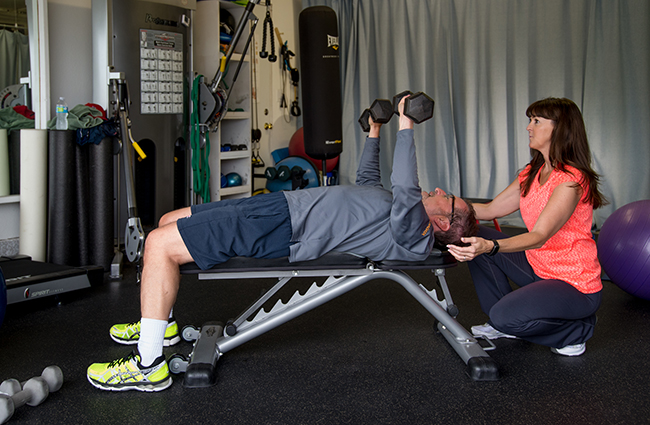 In-home training: $80 per session I can come to your home to train you in your home gym or even in your living room with minimal equipment.
Corporate fitness classes: (prices vary) Fast-paced, time-efficient strength and cardio training classes in your company weight room at a low fee to employees. Classes are designed to be completed in 45 minutes so that employees can participate during their lunch hour.  If you think your company may be interested, send me their human resource contact info, and I'll let them know of my services 🙂
Weight room consulting: $65 per hour I will come into your company weight room and assist employees in using the existing equipment, answer related questions, and make recommendations for updating the facility as needed.
Nutrition coaching: $60 per grocery store trip  It can be overwhelming to know where to start to change your diet! Start where you buy your food. I'll accompany you to the store to help you learn to read labels and make healthier choices.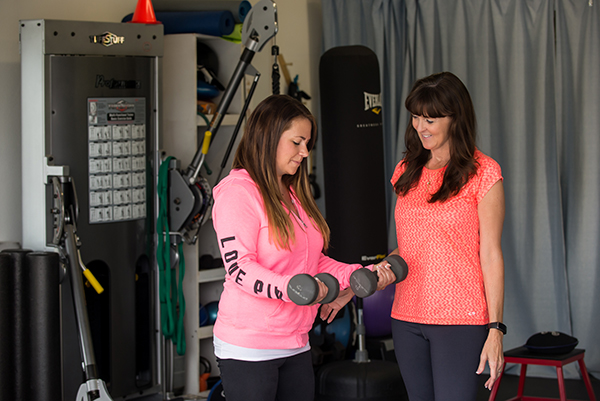 "I would recommend her to anyone!" Becki S. – San Diego
"The environment at Cary's Garage makes for a very motivating workout session." Kristen N. – Scripps Ranch